Patient Financing
Special financing plans are available for cosmetic and dermatologic procedures.
Schedule a Consultation
CARE CREDIT
CareCredit health, wellness and beauty credit card for cosmetic and dermatologic procedure financing.
Think of CareCredit as your own health, wellness and beauty credit card. Whether it's plastic surgery, facial rejuvenation or a skin care visit, you shouldn't have to worry about how to get the procedures you want. That's why we're pleased to accept the CareCredit health, wellness and beauty credit card. CareCredit lets you say "Yes" to recommended surgical and non-surgical cosmetic procedures, and pay for them in convenient monthly payments that fit your financial situation.
With special financing options*, you can use your CareCredit card again and again for your cosmetic needs, as well as at 200,000 other healthcare providers, including dentists, optometrists, veterinarians, ophthalmologists and hearing specialists.
It's free and easy to apply and you'll receive a decision immediately. If you're approved, you can schedule your procedures even before you receive your card. With more than 21 million accounts opened since CareCredit began nearly 30 years ago, they are the trusted source for healthcare credit cards.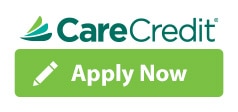 ALPHAEON
With the ALPHAEON credit card, you receive the:
Widest array of monthly payment options to help you reach your wellness,
beauty, and performance goals
Special financing plans that are not always readily available with traditional credit cards
Ability to use your card again for yourself or family members with no need to reapply and no annual fee*
Your Best You is Closer Than You Think!
*Standard variable APR of 26.99%, based on the Prime Rate, Minimum Interest is $2.00 per credit plan.
PROSPER HEALTHCARE LENDING
Prosper Healthcare Lending is the premier financing company in the cosmetic surgery industry. With over $3 Billion funded and over 250,000 loan inquiries serviced, this is a name and a program you can trust.
Here are some of the benefits you'll receive with a loan from Prosper Healthcare Lending:
Doesn't affect credit to apply
Immediate decisions for loans under $35,000
Term options out to 60 months (affordable monthly payments)
No collateral required
No prepayment penalties
Fast & easy loan inquiry process
100% Confidential
With the exception of before and after photos, images on this site feature models.
*Results May Vary From Person To Person
© 2019 All rights reserved by Michael Baumholtz, M.D.